00:00:00:00
December 9-10, 2021
7am PST / 10am EST / 4pm CET
THE BIGGEST GRAPHQL CONFERENCE IN THE CLOUD
2

Days
of inspiring talks

20+

Speakers
sharing latest insights

10K+

GQL DEVS
inventing the future
In collaboration with
GRAPHQL EXPERTS.
HANDS-ON LEARNING.
THE FUTURE OF APIS.
Want to know the future of the GraphQL ecosystem and get in touch with its stellar pros? Attend a 2-day conference on all things GQL, gathering thousands of international software engineers in the cloud on December 9-10.
Besides the main GraphQL conference talks delivered by well-known pros, be prepared for awesome MCs and a number of virtual networking activities, interactive entertainment, and engaging challenges for all participants.
This year you can expect:
Speakers from

GraphQL TSC

Facebook

Twitter

PayPal

to present about

Server Implementaion

GraphQL Clients

Scaling

Testing

Performance

Authorization
Features
TOP GRAPHQL SPEAKERS
High-quality talks from field experts followed by video Q&As
VIRTUAL NETWORKING
Join live chat rooms, make new friends, meet future coworkers
REMOTE, SAFE, YET FUN
Socialize at remote afterparties and gaming tournaments
Our MCs
Mettin Parzinski
Miro, Netherlands
Father, husband, squash player, quite bad at chess, metalhead, aspiring woodworker and seems to be a developer for a living.
Vishwa Mehta
Hasura, India
Data Science, React and GraphQL enthusiast. Python, JS developer turned Technical Writer. Community builder and aspiring Developer Advocate.
Jesse Hall
codeSTACKr, USA
Jesse is a full-stack, self-taught developer with a passion to educate others about all things coding related. He teaches aspiring developers through his YouTube channel, codeSTACKr, and online courses. With over 20 years of web development experience, his favorite topics to teach are JavaScript and CSS.
Anuradha Kumari
Passionate People, Netherlands
Anuradha is a frontend developer, working on making the web more accessible, one website at a time. She is passionate about exploring new technologies and sharing knowledge through tech articles and talks. She is a Google Developers Expert for web and Cloudinary Media Developer Expert. She aims to spread awareness and empower the community towards achieving the common goal of inclusion through technology. When she is not coding, she loves traveling, exploring museums, reading books, and sketching.
December 9 Schedule
Andromeda Track
Milky Way Track
Times below are shown in your local browsers time zone.
December 10 Schedule
Times below are shown in your local browsers time zone.
GraphQL for non-JS Languages
Panelists:
Ellen Shapiro - Swift, Kotlin
Gabriel Nordborn - RescriptRelay
Marcin Gebala - Python
Alexander Varwijk - PHP
Robert Mosolgo - Ruby
Edge & Node, The Graph Protocol, USA
Building GraphQL APIs on Ethereum
Blockchains are databases with a unique set of properties. Unlike most databases which are optimized for both read and write operations, blockchains are optimized for write operations, typically focused on optimizing and scaling transaction cost, transaction volume, and transaction speed.
In this talk, I'll dive into the web3 space, and show how developers can leverage The Graph Protocol to build performant, scalable, and decentralized GraphQL APIs and dapps on decentralized networks like Ethereum and IPS.
Performance Monitoring of a Heterogeneous GraphQL Mesh App - Robert Hostlowsky
Today it is fairly easy to integrate GraphQL on a client and server-side and get it all up and running quickly with any cloud service of your choice like e.g. Netlify or Vercel. With this setup, how can we monitor the performance, and how observe all parts together to find any root cause in case of problems?
Serving GraphQL Subscriptions Using PHP and Drupal - Alexander Varwijk
Most people in the GraphQL Galaxy are familiar with JavaScript tools when creating GraphQL servers.
But what do you do if your team's speciality is PHP and you have all your existing data available in a Drupal based platform?
In this session I'll take you on a tour of the tools we used to build a PHP based service that handles GraphQL subscriptions powering Open Social's Real-Time chat, and how you can use our learnings for your own project.
Building a Serverless GraphQL API in 7 Minutes - Maxime Beugnet
At the beginning of the COVID-19 pandemic, Johns Hopkins University worked on gathering and refining data from multiple sources and provided the world with a Github repository and a bunch of CSV files. The Problem? It's nearly impossible to build anything from raw data like this.
In this live coding session, MongoDB Developer Advocate Maxime Beugnet will show you how to build a serverless GraphQL API based on this dataset using Python and the MongoDB Data Platform. We are finally going to put serverless and the MongoDB generous free tier to good use!
How to Make GraphQL Security Easier with StackHawk - Scott Gerlach
With StackHawk, engineering teams can run security tests against GraphQL APIs to find and fix vulnerabilities before they hit production. With automated testing on every PR, you can be confident that your app is secure. Join StackHawk co-founder and Chief Security Officer Scott Gerlach for a quick overview of GraphQL security testing with StackHawk.
Scalable GraphQL Applications Powered by Cloud-ready Distributed SQL Database - Nikhil Chandrappa
Cloud native application development revolves around faster prototyping and building scalable applications for handling internet-scale traffic. GraphQL, with its roots in providing a flexible way to access data for UX applications, enables faster prototyping, leading to considerable adoption of GraphQL across different workloads. Increased adoption of GraphQL APIs in mission-critical applications prompts developers to think about the scalability challenges of the GraphQL APIs and corresponding backing database.
YugabyteDB, an open-source Distributed SQL database designed for cloud native applications from the ground up, is emerging as the popular option for building scalable and resilient GraphQL APIs. This talk will go over the features and deployment topologies of YugabyteDB, which allows developers to scale the relational queries of the GraphQL APIs seamlessly while not compromising on the PostgreSQL compatibility and features like triggers and functions.
Getting Started with GraphQL and Caching on Next.js + Apollo + Layer0 - Tristan Lee
Caching GraphQL has been a longstanding bugbear for the ecosystem. Traditional CDNs only cache GET requests so GraphQL's use of POST for queries typically requires bandaids in order to get performant responses at scale...until now. In this talk, we'll walk through converting a REST API to GraphQL using the popular Next.js framework, Apollo Server, and Layer0 by Limelight, an integrated platform for modern web hosting. We'll then add caching to this GraphQL API using Layer0 EdgeJS, a JavaScript based, declarative language for edge logic.
Directive-driven GraphQL Development
You've heard of schema-first and code-first GraphQL development. You've seen tools that autogenerate GraphQL schemas from Swagger and SQL. But there's another way to build GraphQL APIs that's flexible, maintainable, and evolvable — just by writing GraphQL SDL with directives!
GraphQL Caching Demystified
How would you implement a performant GraphQL cache? How can we design a good algorithm for it? Is there a good Open Source solution that is efficient, scalable and easy to deploy? How is the caching key computed? What about cache invalidations? Would it be possible to deduplicate resolver execution? This might be seen as daunting but in reality is all code and algorithms.
In this talk we are going to walk through a GraphQL caching system that we have developed for Mercurius - one of the fastest GraphQL servers for Node.js.
The Secret to Graph Onboarding
"What is GraphQL used for?" "How do I find the fields I need?" "How do I test queries against a local graph?" All of these are common and valid questions that developers who are learning GraphQL have when they are first getting started with a unified graph. The secret to overcoming these challenges? You guessed it, Apollo Studio! In this session, we'll dive into the best tools in Apollo Studio to help new (and experienced) developers feel confident when querying and collaborating on a unified graph.
GraphQL + Apollo + Next.js: A Lovely Trio
Modern frontend applications want to efficiently query data on page load and navigate, format the data with TypeScript, and cache data between repeat requests. Setting that all up on your own is a chore... but with Apollo and Next.js, you can set up your client to auto-generate TypeScript types, cache query results intelligently, and generally be a breeze to work with.
Semantic Search through the Complete Wikipedia with Weaviate's GraphQL API
Weaviate uses GraphQL to provide user-friendly data interaction. Weaviate is an open-source vector search engine, and all searches (e.g. semantic, contextual) are done via its GraphQL API. We've put a lot of thought into the design of the GraphQL API, which results in good user and developer experience. In this talk, I will take you along in the journey of how our GraphQL implementation was shaped according to user needs and software requirements, and show a demo of the current design for Weaviate. The demo will show how Weaviate's GraphQL design enables semantic (vector) search in combination with scalar search through unstructured data. Machine learning models are used in the background, but with the current GraphQL design, users without a technical background can query the vector database easily.
Weaviate has a modular architecture, so users can connect various machine learning models on top of the vector database. Examples are the newly released Question Answering module and the Named Entity Recognition module. Modules can extend the GraphQL schema dynamically, to query the new features intuitively.
This presentation contains a demo where we will query the complete Wikipedia, conduct semantic search queries and more. All through Weaviate's GraphQL API. No prior knowledge is required.
All You (n)ever Wanted to Know about Introspection
With only an HTTP endpoint provided you get autocompletion and client-side validation. Isn't it magic? No, it is introspection. Whether you have heard about it or not, you have most likely already utilized it. Let's uncover together what it is, how it works and why it is the fuel to power the GraphQL ecosystem.
Full Ticket with Multipass
Dec 9-10
All features of a Full Ticket
Access to 8+ more other GitNation conferences
Order now
Full ticket
Dec 9-10
Free workshops
Access to talks & activities on both days (Dec 9-10)
HD quality, no ads
Q&A with speakers
Interactive sessions with speakers
Technology discussion rooms
Watching party
AfterParty Bars
Certificates on Workshops & Conference Participation
Instant Access to Talks Recordings
Order now
Full-access attendee perks
Free 3-hour workshops

Get your hands on hot tech, recording included
2x more content Enjoy the second day of talks from world renowned speakers
Enjoy Full HD streaming quality Experience the event in full quality on a big screen
Get talk recordings right after the conference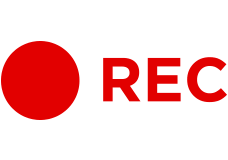 Others will receive them one month after the event
HANDS-ON WORKSHOPS WITH FIELD EXPERTS
Server-side Authentication, Security, Full Stack Serverless, GraphQL Mesh, Automated Security Testing, etc.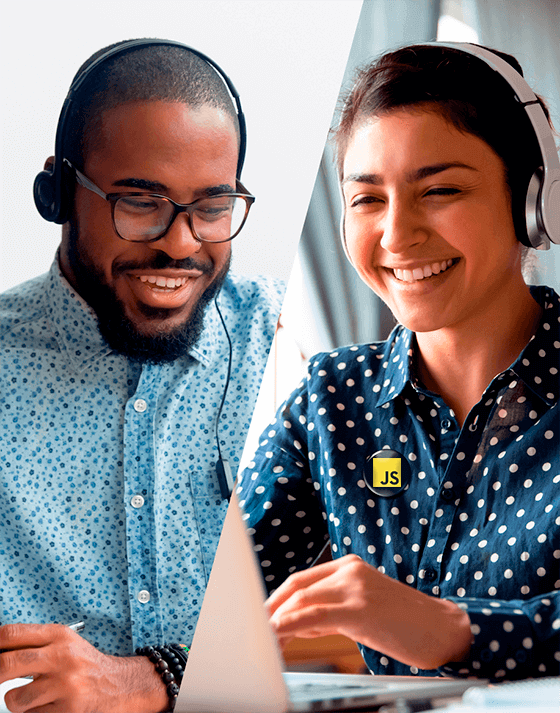 VIDEO CHAT ROOMS WITH SPEAKERS
Join video rooms with top GraphQL developers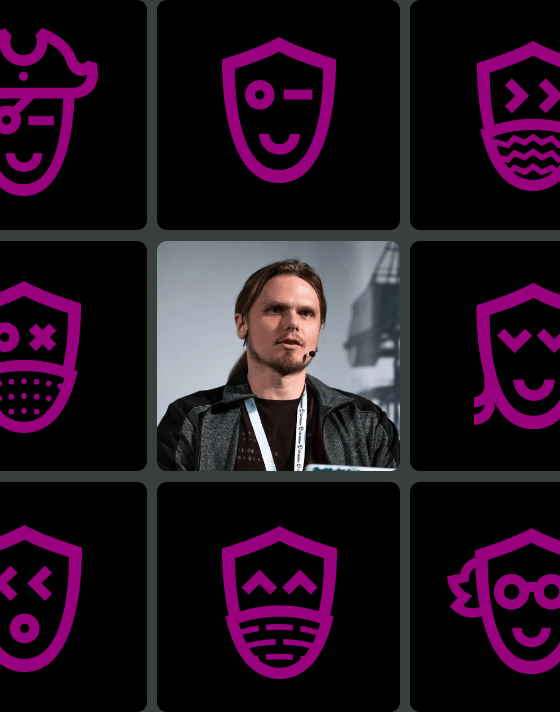 SPEAKERS' DISCORD CHANNEL
Enjoy more space for your conversation with speakers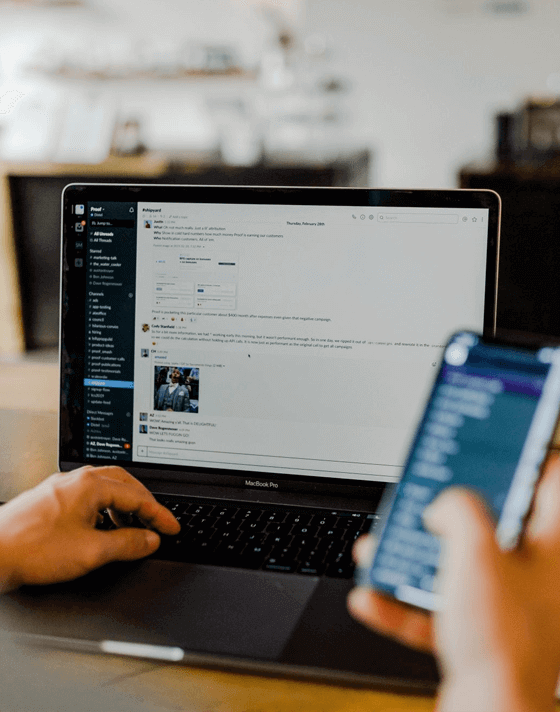 Discussions
Take part in video discussions focusing on specific GraphQL technologies. Hang out with people who are on the same page.

Dec 9: GraphQL Working Group, GraphQL Client-Side Libraries.

Dec 10: Authorization, GraphQL for Non-JS Languages.
Lee Byron
Sasha Solomon
Benjie
Brielle Harrison
Uri Goldshtein
Working Group Discussion Room
Ellen Shapiro
Phil Pluckthun
Joe Savona
Dominik Dorfmeister
Vishwa Mehta
GraphQL Client-Side Libraries Discussion
Tanmai Gopal
Ankita Masand
Taz Singh
Jonny Green
Sam Scott
Authorization Discussion Room
Ellen Shapiro
Gabriel Nordeborn
Marcin Gebala
Alexander Varwijk
Robert Mosolgo
Jeremy Lempereur
Uri Goldshtein
GraphQL for Non-JS Languages
Attend watching parties
Join random groups of conference attendees watching/discussing the event. Make new friends!
Remote Afterparty Bars
Join Zoom rooms facilitated by community activists, and enjoy a remote drink!
CodeNames Bar
with
with Speakers & Community
QuakeJS Tournament
Can you take over the Quake arena? Try your luck at our remote tournament.
Join tournament
Follow us for updates
Subscribe to our conference newsletter and get the latest updates and special deals.